Spice Up Your Vacation – How To Charter A Yacht In Lisbon – LisbonYacht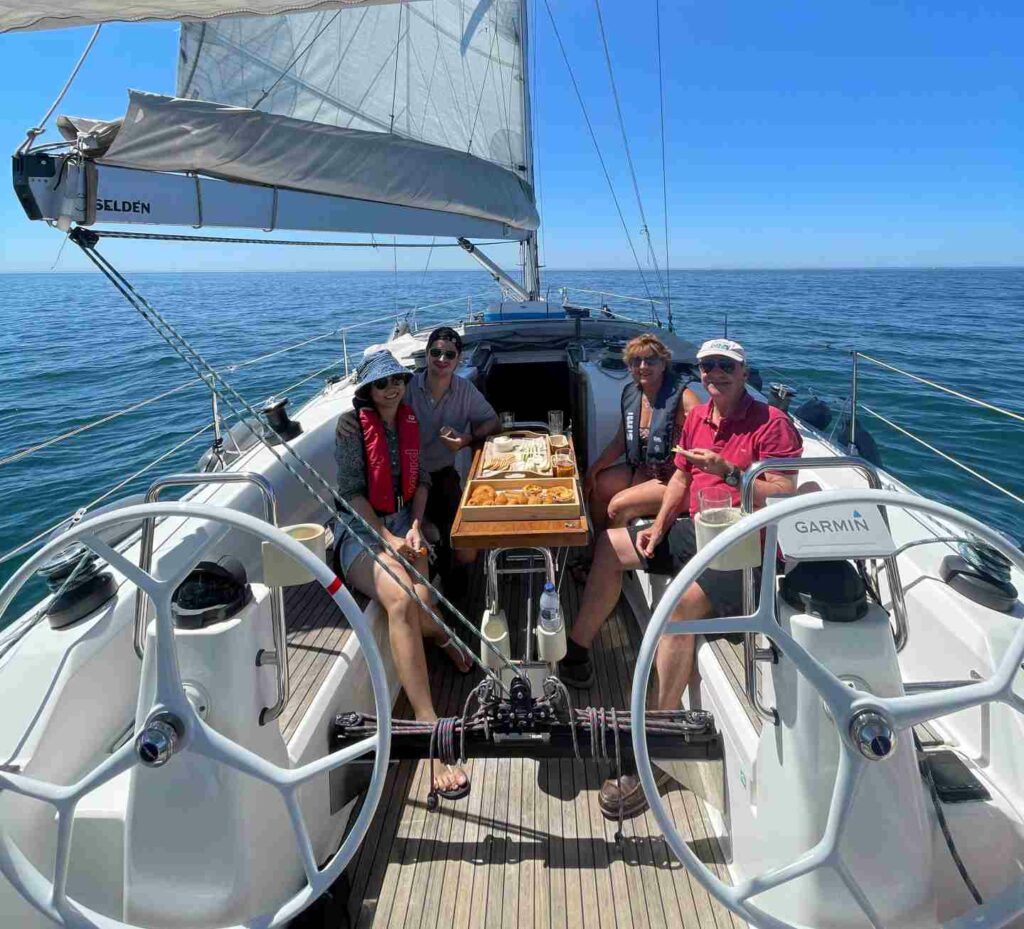 You are probably getting sick of hiking trips and vacations where all you do is visit fancy restaurants.
However, cancelling vacation time with friends and family is not the way. You need to find new and exciting ways to spice up your vacation.
Boat vacations in lisbon
Boat trips are a surefire way to spice up your vacation and make it memorable. Contrary to the popular belief that a boat trip is a boring way for older adults to get together and reflect on their lives, we beg to differ.
Boat vacations are one of the most relaxing and recreational, regardless of age. Boat activities are age-defying, making them one of the most amazing ways to spice up your vacation.
If you are thinking of doing something different for your next vacation, you should keep reading.
WHY A BOAT TOUR IS A PERFECT WAY TO SPICE UP YOUR VACATION
A Lisbon boat tour is a perfect way to spend a vacation. It is an avenue to bond with family and friends and makes priceless life-long memories. A boat trip is a food for the soul and a fantastic way to restore your mental health. Basking in the presence of Mother Nature has that effect.
There are numerous ways to entertain yourself when you go on a boat tour, but to do so, one must first choose the perfect spot.
There are several beaches worldwide, but we cannot deny the superiority that puts one above the other. To be precise, countries like Portugal and the city of Lisbon are known to be one of the most exciting cities for a boat tour.
Lisbon lures you with its effortless beauty, rich culture, and scenic viewpoints. Lisbon's beaches are some of the finest in Europe, with their hidden coves and calm lagoons to Atlantic-battered boat touring spots.
So, if you happen to be in Lisbon during your vacation or need to choose a perfect vacation spot, Lisbon city should top the list.
ACTIVITIES TO TRY OUT
While on a boat tour, there are numerous ways to spice things up besides watching Lisbon's cute dolphin.
Without further ado, here are some fun activities to try when you decide to explore Lisbon waters.
Enjoy Nature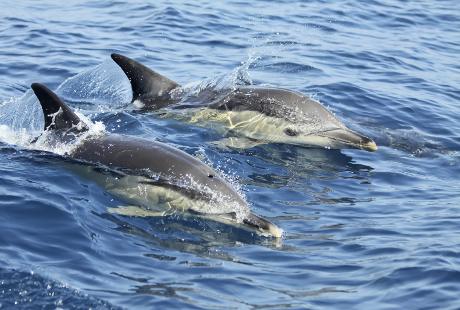 How would this be fun? Nature is so beautiful and entertaining. You can start your day by enjoying the view of the sea, and it is no lie when people say the view of the ocean will leave you in awe.
Another thing you can try is to enjoy life in the sea. Watching aquatic creatures can be deeply fascinating and satisfying. The dolphin is quite playful and is a joy giver for it sends back your energy.
Add dolphin watching in Lisbon to your itinerary when you're thinking of a vacation.
Boat Party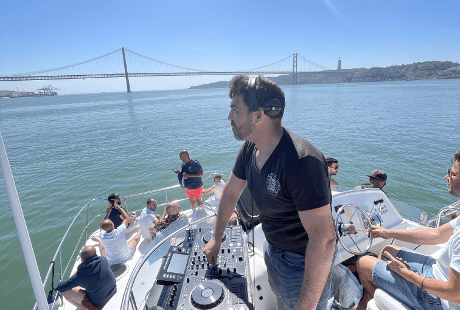 Partying is also one of the best ways to spice things up. You can't go wrong if you decide to throw a party, and boat parties in Lisbon are known to be the real deal. Some agencies can help you put everything together.
They would more than deliver, and the only thing you need to do is shake that behind in a thong on your chartered yacht or rented boat.
Losing yourself to nature as your party is bliss; everything feels different as opposed to throwing regular parties.
Play Games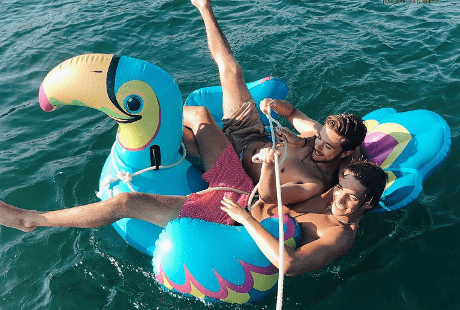 There are lots of games that are best played outdoors, and trying them out while touring on a boat can help you create a memorable experience. Regular games such as karaoke or even the popular truth or dare are doubly exciting on a boat.
You can easily do a lot of dares without thinking so hard. Dare him to catch a Dolphin or something. Playing charades can be so much fun. Ask your friend to guess the aquatic animal; remember, Lisbon water is filled with them.
Just take advantage of the sea and have no limit. Being restricted is no way to spice up your vacation.
Creativity is key. Do not give room for limitations. Be wild.
A boat tour is a highly recommended activity to spice up your vacation, and you can't go wrong with it. Spicing up your vacation doesn't have to be a stressful activity.
You can outsource most parts of the planning and logistics to boat service providers such as Lisbon Yacht.
Contact them for a Yacht Charter in Lisbon or to rent a boat to make your tour memorable.
Book here