There are many ways to connect with nature, but one of the best is through boating.
Boating can provide opportunities to see wildlife up close, enjoy the fresh air and sunshine, and simply relax in peaceful surroundings.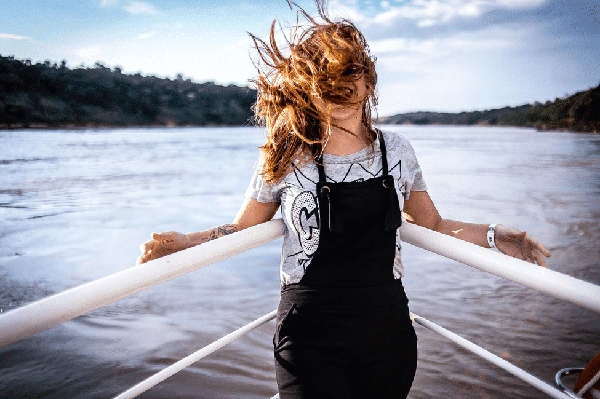 If you're on the hunt for new and exciting places to get out on the water, then Lisbon is a great option for anyone and everyone. Not only is the city a historical treasure trove, but it's also rich in wildlife and natural beauty. A Lisbon boat tour could be the perfect way for those that don't have a boat of their own, to get out and start getting closer to nature.
Here are 10 ways to make the most of your time on the water:
1. Look for wildlife
Go birdwatching or scan the shoreline for other animals. You might be surprised at how many species you can see from your boat. Animals that you could see around the waters of Lisbon include:
seagulls
cormorants
dolphins
fish
2. Take a swim
If it's safe to do so, take a dip in the water to cool off or just enjoy the feel of being surrounded by nature. While in the water, you will find yourself in the most natural and alluring environment in the world! Dipping below the waves reminds us of not only nature's beauty but also its power, that it should be respected (and protected) at all costs.
3. Fish
Even if you don't eat fish, there's something relaxing about spending time waiting for a bite. Plus, you can always throw the fish back if you don't want to keep them. Fishing can be a great way to connect with nature and enjoy the peacefulness of being on the water.
4. Go for a sunset cruise
Watching the sunset from the water is a truly magical experience. And watching from the deck of a boat, during a Lisbon boat tour, can be even more special.
5. Explore
Take your boat into areas you've never been before and discover new places. Exploring a new area like the waters around Lisbon could be a way to connect with nature like you've never done before. Something about discovering new places or recognizing from a new point of view.
6. Camp overnight on an island
If you have the proper equipment and permission, camping overnight on a remote island can be a great way to connect with nature. Just make sure to pack out all of your trash when you leave.
7. Stargaze
One of the best things about being out on the water is the clear view of the night sky. Take some time to look up at the stars and enjoy the beauty of the universe.
8. Listen to the silence
One of the best things about being out on a boat is the chance to get away from the hustle and bustle of everyday life. Take some time to appreciate the quiet and stillness all around you.
9. Connect with other boaters
Chances are, if you're out on a boat, there are other people nearby who are also enjoying the day. Strike up a conversation and enjoy learning about different people and their boats. In a place like Lisbon, you'll meet people from all over the world, as well as friendly locals. What better way to experience nature than with your fellow humans?
10. Just relax
Sometimes, the best way to connect with nature is to simply sit back, relax, and take it all in. Enjoy the fresh air, the sunshine, and the peaceful surroundings. Let all your worries float away and just enjoy being out on the water. With a Lisbon boat tour, this is especially easy to do, because all you have to worry about is enjoying the ride.
A Lisbon boat tour can help you connect with nature
Boating is a great way to connect with nature, and there are many ways. Whether you're wanting to find your roots in nature and fill your soul, or you just want a fun day out on the wave with the family. Either way, planning a trip with Lisbon boat tours won't disappoint.
Safety tips for boating
While nature can be mesmerizing, it's all the less difficult to forget safety. Always remember to:
Check the weather forecast
Pack food and water
Have a first-aid kit on board
Tell someone where you're going
Check the boat's safety equipment
Have a float plan
Be aware of your surroundings