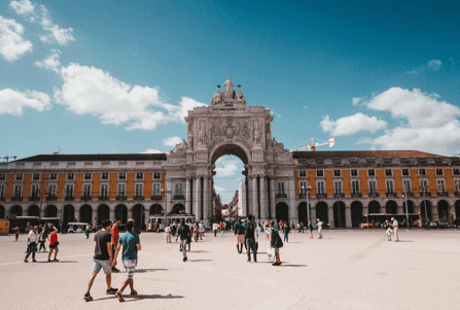 Family vacations not only create cherished memories but also take your family out of the ordinary routine and expose you to new people, places, and things. Not only do they bring you closer together, but you get to have fun and explore different cultures together.
Regarding cities, Lisbon is one of the top destinations for family vacations. Lisbon has a ton of family-friendly attractions, so it should be on your holiday radar. So, if you're considering spending some time in Lisbon, here are some of the best Lisbon attractions for families.
Family boat trip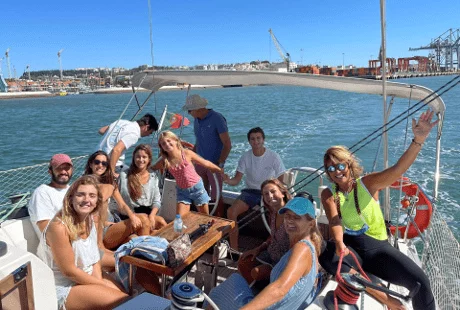 A family boat trip is a great way to spend the day with your partner and children. If you love to explore Lisbon by foot, you will love to experience it by boat. You can anticipate a very participatory experience as your vivacious tour guide takes you on a boat excursion in the Tejo River while pointing out the beaches and landmarks along the way.
A Lisbon boat tour is a fantastic way to wow your children if you're traveling to the charming city of Portugal. This a terrific opportunity for kids to try something new and gain a new perspective on the city and for your entire family to experience every aspect of this journey while on holiday. We can be certain that they will always remember and cherish this.
Book here
Fun day at the Lisbon Oceanarium
Lisbon's aquarium, the Oceanário de Lisboa, makes the list of things to do in Lisbon for families. One of the most impressive and largest in Europe, it's perfect if you are traveling with young children or seeking indoor activities on a rainy day. It has more than 8,000 sea animals of 500 different kinds.
When you visit Parque das Nações, one of Lisbon's family-friendly locations, you can see the only sea otters in Europe, together with sharks and coral reefs, in four marine habitats arranged around a big central tank filled with an astounding five million litters of seawater.
Visit Castelo de São Jorge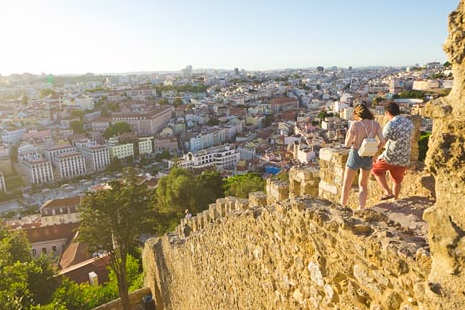 Castelo de São Jorge, an imposing Moorish castle perched atop a hill in the Alfama, dominates the winding, ancient alleys below. You can get a close-up in the black chamber, allowing a 360-degree look at the city in real-time, from the monuments to the people.
This is ideal for letting you and your children's imagination run wild as you stroll the walls, and it is just as wonderful for enjoying some stunning views over the city. In addition, there are ongoing family activities with knights and archers, archaeological artifacts from the site, and the remnants of the royal palace that originally stood here before being destroyed by the Lisbon earthquake in 1755.
Spend an afternoon in Belém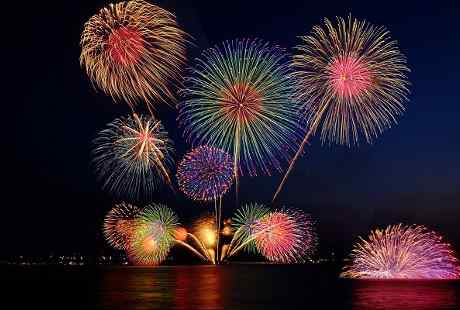 One of the most popular things to do in Lisbon with the family is to spend an afternoon at the renowned location where the original pastéis de nata (custard tarts) are created. Along the shore, you can observe the Monument to the Discoveries (Padrão dos Descobrimentos), which honors 33 of Portugal's most significant explorers.
The Torre de Belém, built to protect the coast but always looks more like an elaborate huge chess piece, is a little further along. Watch out for the carved stone rhino's remains, as well as the gargoyles and dungeons inside; you can ascend to the top.
Ride the tram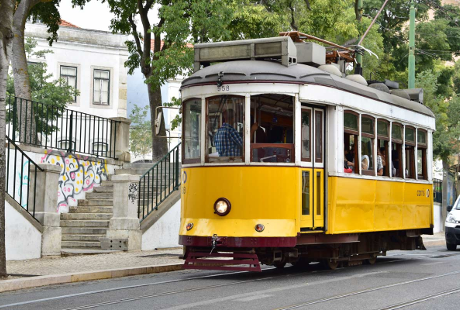 One of the best Lisbon activities for kids is riding on one of the city's famous trams, which are a must-do for all tourists. They not only relieve the strain on young legs, but they also offer a wonderful sightseeing tour. The most well-known route is the number 28, which passes past the most popular tourist areas, including Alfama, Baixa Chiado, and Graça, and offers some stunning "vistas".
To avoid crowds, you'll need to arrive early in the morning or later in the afternoon. It's also a good idea to board at the first stop on the route because seats fill up quickly, and there won't be many people waiting around. Try the red tram, a sightseeing route that follows the same line as the 28, if you're looking for more peaceful options.
The capital of Portugal is not only pleasantly affordable, but it also features a warm but breezy climate and a ton of activities for people of all ages. Although hills surround the city, there are several kid-friendly transportation options, some of which are enjoyable.
We hope we have given you some ideas of the best things to do in Lisbon with your family to try out and enjoy happy moments.