Best Boat Charter in Lisbon, with options for sailing boats and catamarans. Sailing or motor yachts. With skipper or bare boat options.
Charter the best boats in Lisbon easily with us. You will be given a list of suggestions for your vacations, best anchoring spots, best views and related services to complement your charter.
Available sailing boats for boat charter in Lisbon:
Jeanneau 39i Year 2012
Sun Odyssey 410 Year 2008
Sun Odyssey 410 Year 2012
Catamaran Leopard 450 Year 2010.
Boat Charter locations
The boats are docked in Lisbon and Cascais.
Charter a boat from different location
If you pretend to depart from another marina we can place the boat there with extra fee for transportation.
Transfer services
There are options for transfer from Lisbon Airport to your boat or Hotel, Lisbon or other city. Vans up to 7 guests (example Mercedes Vito) or 12 guests and big vans for bigger groups. All vans have air conditioner. A possibility for your staying, is doing an integrated service with your boat charter, where you can start use this service to guide you around Lisbon for the first days, after you charter a boat downwind for Sesimbra or Algarve.
Boat charter in Lisbon
What we do
Within an ocean of boating options available, we bring you the best options for boat charter in Lisbon.
The Boats
Clean and Safe Service
Catering options
Bare boat or with crew
100% refundable
Need to cancel or rebook ? All bookings can be changed or cancelled and refunded.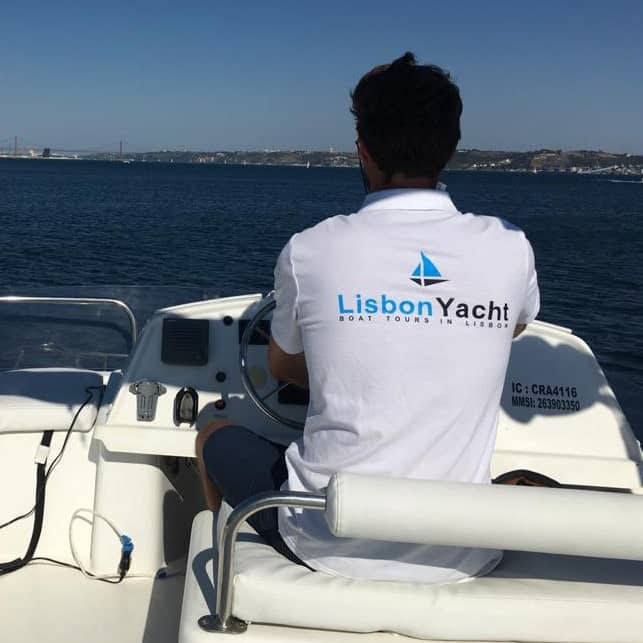 Contact
Frequently Asked Questions
Yes. Bookings can be canceled any time. About the refund, you will receive 100% if you send an email to LisbonYacht at least 30 days before the event date. If it's less than 30 days, you will be able to rebook the event but cannot receive refund.
Clean and Safe – What's it about ?
All of our operators comply with Clean and Safe procedures, which are regulated by Public Health Department from Portugal.
Can I pay with credit card on board ?
Most of the operators have credit card machines on board.
Bare boat charter or with crew ?
We have options for both, please tell us what you would like to charter.
What should I wear and bring ?
All detailed informations will be given to you when booking.
Yes, with prepayment and if there are no other events after.
Each operator has their own policies. When booking the boat we will be clear about all this details.
Sailing Boats, Sailing/Motor Catamarans, and Motor Yachts.
Base Location
.mapouter{position:relative;text-align:right;height:500px;width:1000px;}
.gmap_canvas {overflow:hidden;background:none!important;height:500px;width:1000px;}
LisbonYacht Boat Charters in Lisbon
Other Destinations
Lisbon
Sailing boats, Catamarans and Motor Yachts. Contact us for more info.
Learn more
Sale
Sesimbra
1 Hour South from Lisbon it's the beautiful village of Sesimbra.
Learn more
Algarve
Explore the beautiful coast of Algarve
Learn more
Cascais
Lisbon's region that borders the Atlantic Ocean.

Learn more
Azores
Explore the islands of Azores on a sailing boat
Learn more