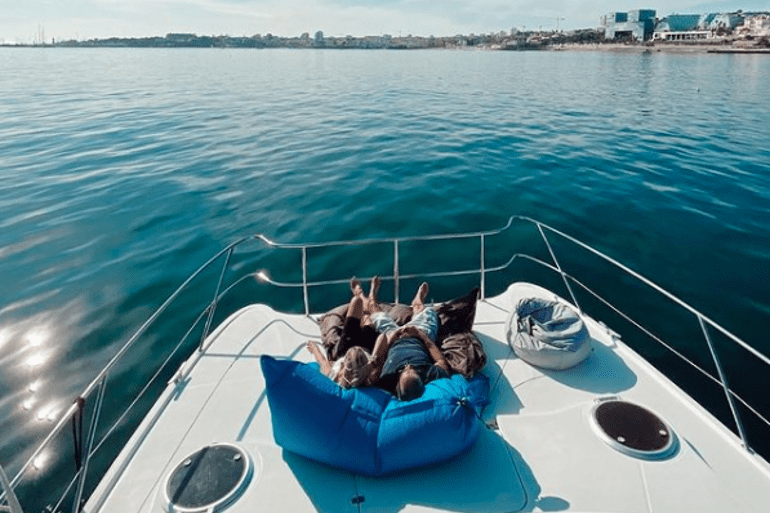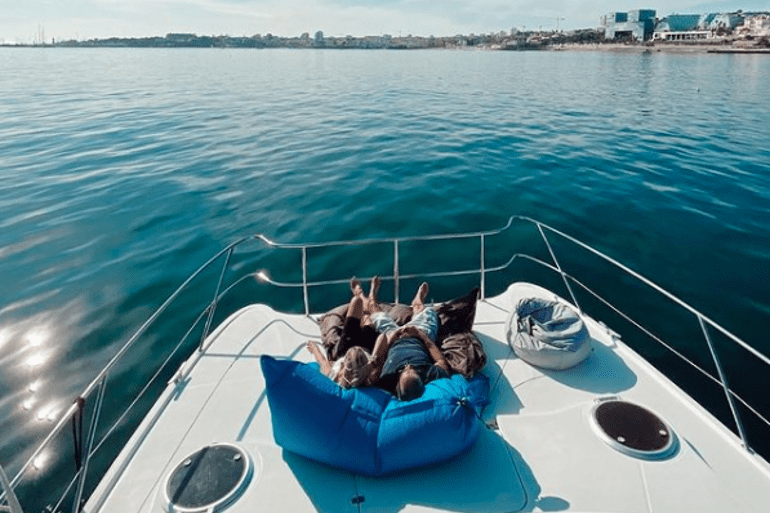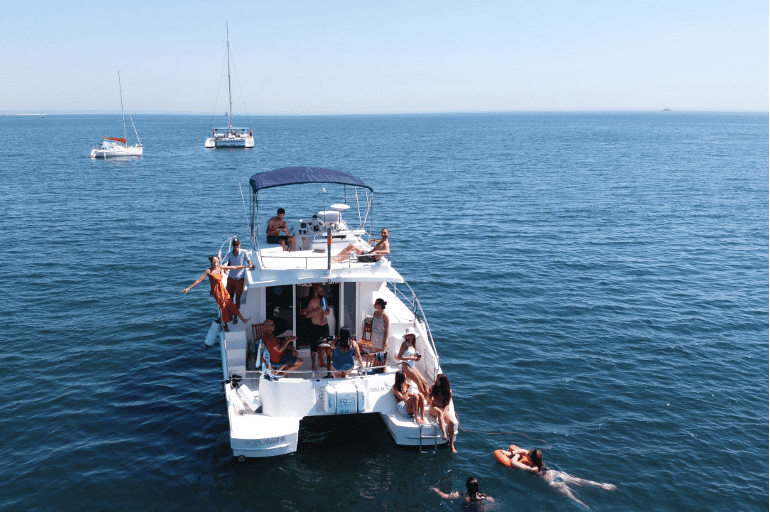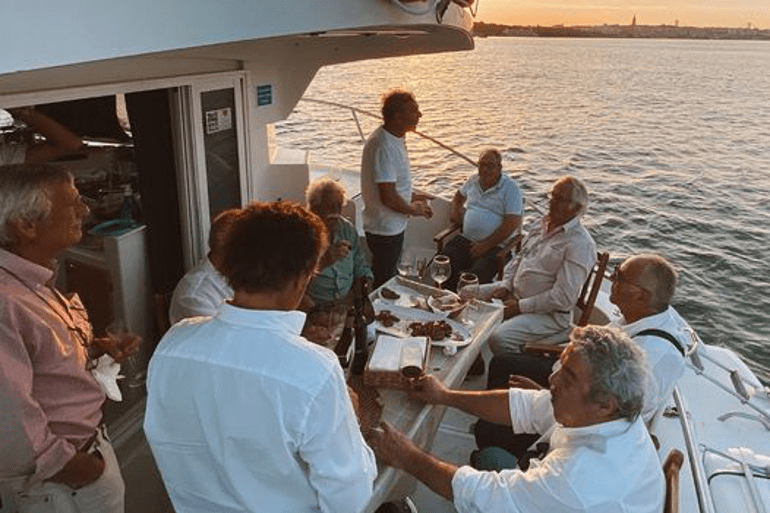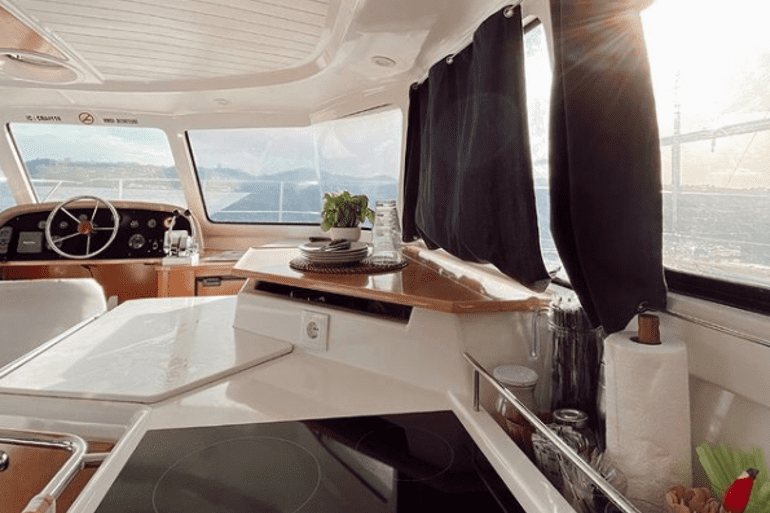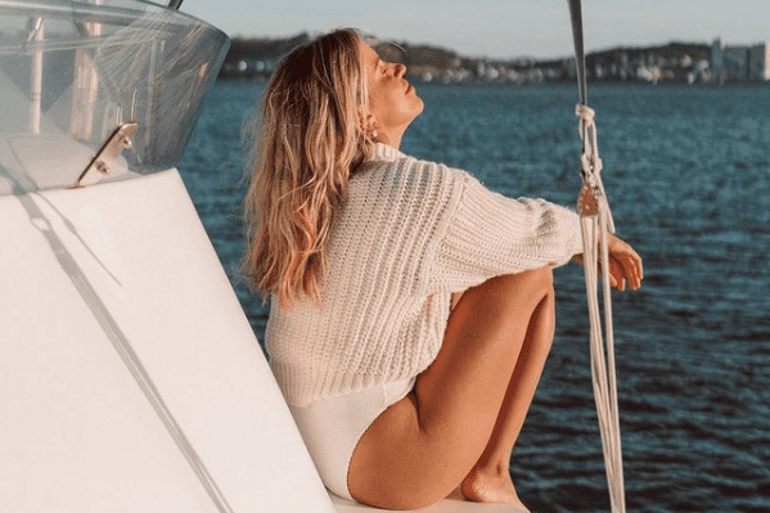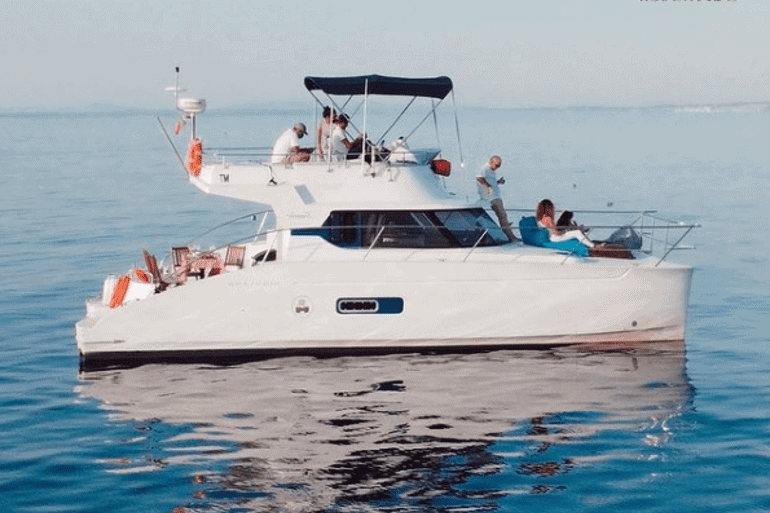 Previous
Next
Catamaran Boat tour in Lisbon
Catamarans are more stable and spacious than monohull boats, for that reason they are the perfect choice for boat events (anniversaries, parties) as well as for calm tours.
As the catamarans are spacious you can circulate easier on the boat. On the inside the catamaran is also spacious with a comfortable living room, siting areas, kitchen and toilets.
The boats are equipped with bluetooth sound systems, which can be used directly from your smartphone. There is also Wifi on board.
Guests: Up to 14, 16 or 18.
Toilet: 1
Rooms: 3
Kitchen: Fully equipped, ready for your event.
Details: Bluetooth Sound system and Wifi.
Routes for catamaran tours in Lisbon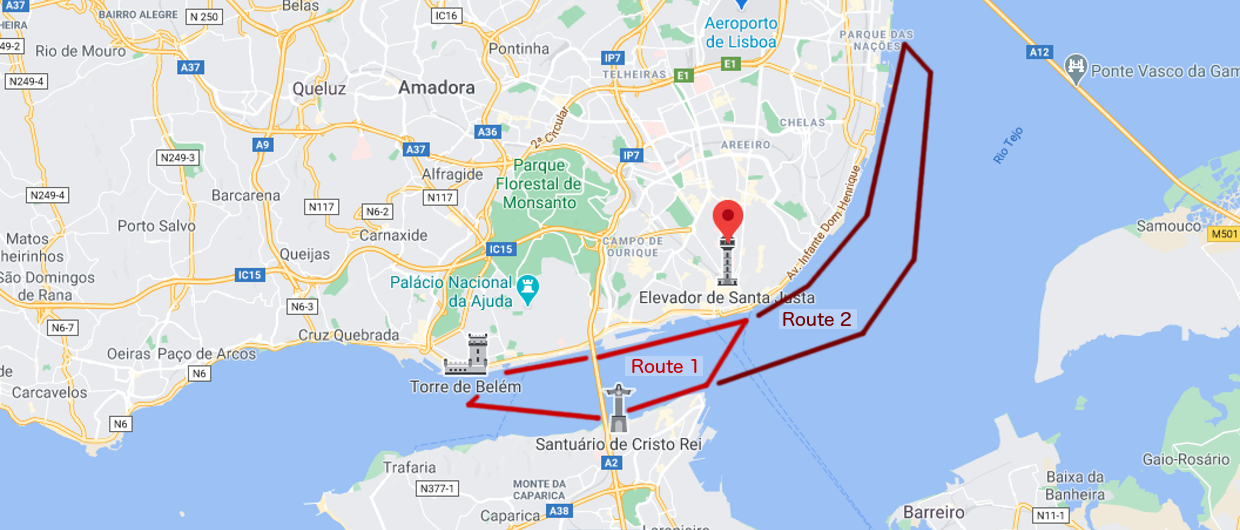 Route 1
Duration: 2 and 3 hours
This route covers the most emblematic icons in Lisbon. Sail across the tagus river, with amazing views of the Lisbon and it's monuments.
Route 2
Duration: 4 hours
This route considers the route 1 plus an extra leg in direction of the east modern area of Lisbon "Parque das Nações".
Book a catamaran
Beach Tours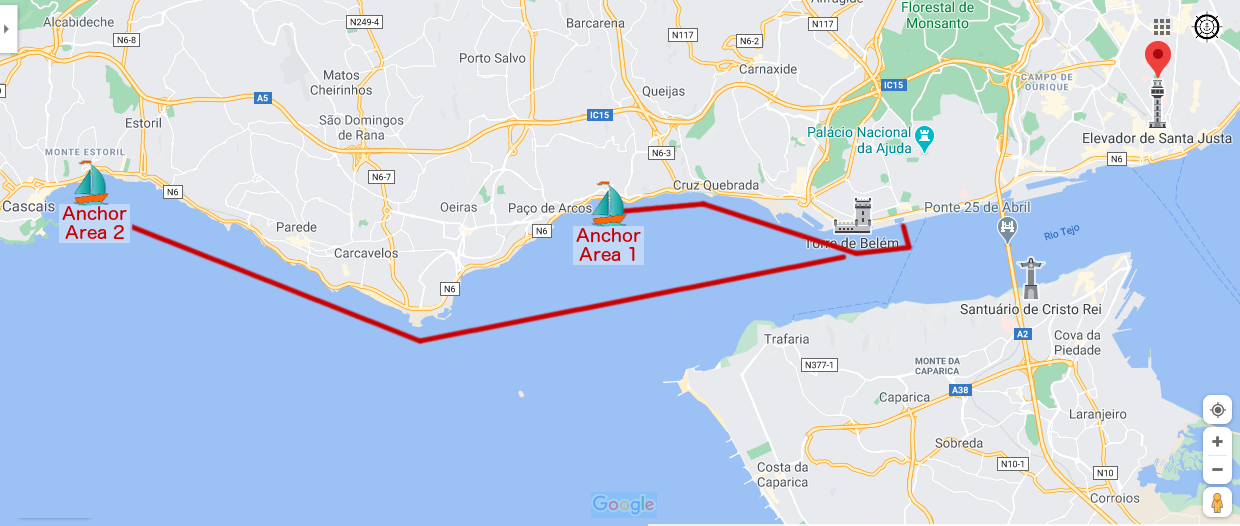 Anchor Area 2
The beautiful village of Cascais is just 2 hours away from Lisbon, sailing close to the shore.
This area is wind protected most of the year which is great for a beach tour.
Anchor Area 1
From Belém to this location the boat will take around 45 minutes. It's a calm area, mostly used for events between 3 to 6 hours.
It's also wind protected area most of the year.
Extras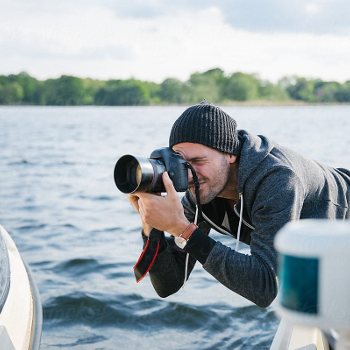 Photo service | 2€*200
Enjoy the event, the pics will be taken by a pro!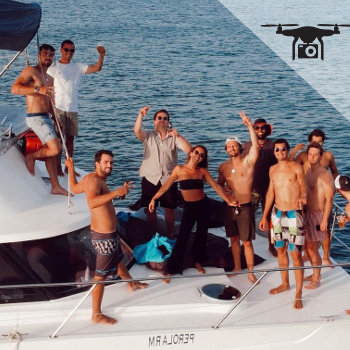 Drone + Photo | 300€*
Circle videos around the boat, vertical filming and photography!
Some questions
Thea easiest way to book a boat tour, is contacting us by Whatsapp for +351 931 369 217, or by email for  [email protected]
Yes, if there are no other events after yours. The payment method will be credit/debit card or cash.
The catamaran boat tour is a private tour, which means that the group has to pay for the full boat.
It's important to know that even a baby will count for the boat maximum capacity, so in this case, the Catamaran can not exceed the 14 guests limit.
Can I opt for the extras onboard ?
No, the extras have to be pre-booked as it has to be prepared for your event.
Events can be cancelled up to 30 days before the event date. After this date, the tour can be rebooked.
If the event can not happen for bad weather conditions (that compromise the safety of the event), it will be returned 100%.
It will be on a Marina from Lisbon. The accurate location will be given to you by email, as soon as you proceed with the booking of the catamaran boat tour.
LisbonYacht certificated crew members will be on board.