Discover Team Building Activities in Lisbon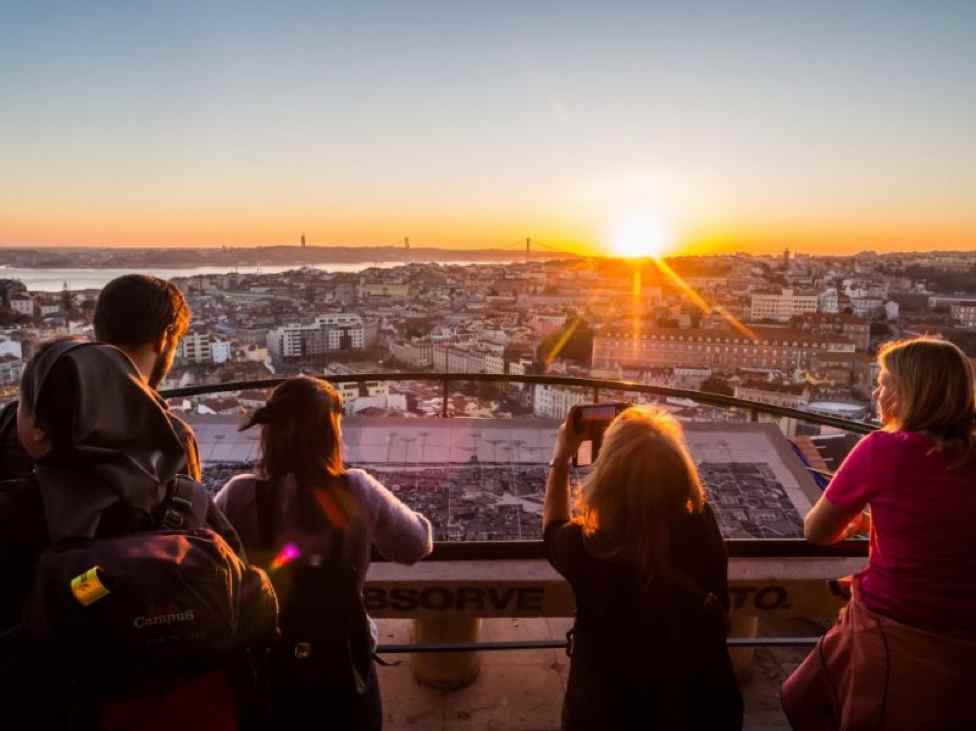 Corporate team building events in Lisbon are becoming more and more sought after as the years go by – here are some great ideas for your next trip to Lisbon that your whole crew will enjoy.
If productivity and growth are important aspects of your company, then focusing on your employee's level of job satisfaction is absolutely crucial.
One great way to boost creativity, keep up morale and lift the spirits of your team, is by hosting annual or semi-annual team building activities.
These team-building trips should be fun, foster a sense of openness and equality, and should most importantly, take place somewhere far away from the mundane office setting.
In recent years, Lisbon has risen to the top of the list for one of the best places to host corporate team-building events.
Not only because of its affordability and charm but also because Lisbon just has so much to offer.
Corporate boat events in Lisbon
Nestled right next to two gorgeous bodies of water – the Tejo river and the Atlantic Ocean, Lisbon is a one-of-a-kind place and is the perfect destination for water sports, beach trips, and boating activities of all kinds.
Corporate boating events in Lisbon are typically held on yachts or regattas, where around 12 people or more can comfortably enjoy the exciting sea-faring atmosphere with top-notch catering services and amenities.
Corporate Lisbon boat parties will be a blast, for groups up to 150 guests.
The best views of the city itself can actually be seen by boat. So if providing your crew with ample photo ops and all the best angels is important to you, you've got to consider a Lisbon boat tour.
Why team building events on the water are so popular
When out on the water during a team-building Lisbon event, groups and parties tend to feel more intimate.
It could be because the whole team is isolated together from the rest of the world, allowing people to open up with each other and connect on a level much different than when they are in the office each day.
Or it could simply be due to the excitement and good times that people have while on corporate boating events in Lisbon.
Either way you look at it, team-building events on the water seem to leave people eager to come back year after year.
Finding a team-building activity that the whole office loves, is a great way to start new traditions and strengthen office relationships on a deeper level.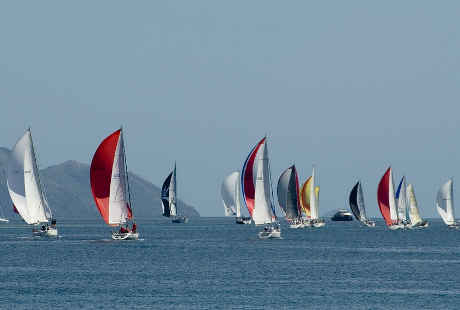 Event up to 180 guests, on 30 boats with groups of 6 to 8 per boat.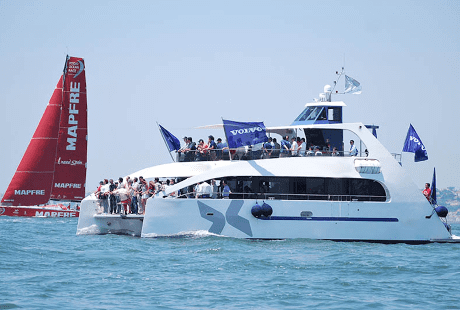 Event up to 150 guests, ideal for team buildings and boat parties.
Other great ideas for team building activities Lisbon
Corporate boat events in Lisbon aren't the only option you should consider for your team.
Lisbon has plenty of other, land-loving activities that will surely provide everyone with memories to last a lifetime.
Group cooking and dining
Is your office full of foodies? Then group cooking classes are a great option for team-building activities Lisbon. Learn from the pros while getting cultured in delicious Portuguese traditional cuisine and kitchen culture.
And afterward, the whole team can hit up any of the nine Micheline star restaurants that Lisbon boasts for a truly unforgettable evening.
Exploring the streets of Lisbon
Exploring a new city is always a great choice for fostering connection in people, as most of the time, everyone feels like they are on the same page, no matter what their status on the corporate ladder is.
Group tours can explore Lisbon by foot or by tram and should definitely include a visit to Lisbon's Castelo de São Jorge, Praça do Comércio, the Elevador de Santa Justa, and much much more.
Surfing
Coming back to the water, but this time, not on a Lisbon Yacht, instead, among the rolling waves themselves. Surfing lessons are great for team-building activities, as the skill level among team members will always be various, which creates room for switching up roles and bonding with colleagues in a whole new way. Lisbon has some of the best surf spots in the whole world, so it truly is a great place for beginners to try it out. Foz do Lizandro, Guincho and São Julião are all beaches worth looking into.
Bonus tip
Don't settle for a team building activity that doesn't offer catering or transportation, as both should be included with team building activities. Great food and easy transportation via van or bus to team building Lisbon events should be a give-in.
Ask your team-building event coordinator about these details before booking. Final thoughts Portugal is the perfect place for those that want to ditch the massive crowds, save some money, and still be rewarded with an experience of a lifetime.
Team building activities in Lisbon come in all kinds of varieties and to be quite honest, would all make an equally great choice for any corporate event.