Regular outings with the family are a great way to spend quality time together and make lifelong memories. And an outing with the whole family on a boat is an extra special way to enjoy a day together!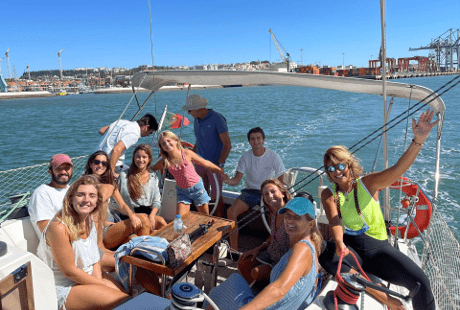 Here's how you can plan for an unforgettable family boat vacation.
1. Choose the right boat tour company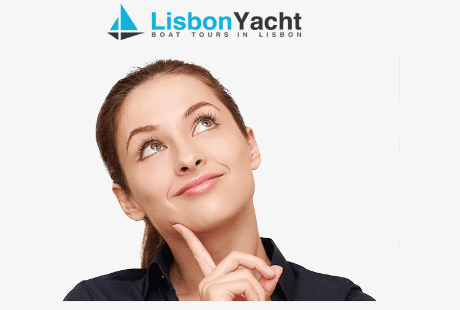 When you're planning a boat tour trip for your family, it's important to choose a reputable and experienced company. Do some research online and read customer reviews to find a company that will meet your needs and expectations.
Contact us here:
2. Decide on the type of boat tour you want to take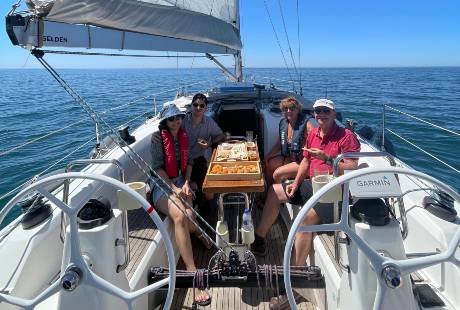 There are many types of boat tours available, from sightseeing tours to fishing trips to private charter boat tours. Decide what type of experience you and your family would like to have on your boat trip.
3. Choose the perfect time for your boat trip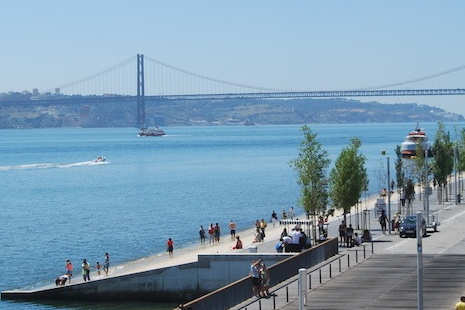 Consider the weather conditions and the time of year when planning your boat trip. You'll want to pick a time when the weather is optimal for your chosen activity, and when there are plenty of activities and attractions available in the area you'll be visiting. Don't risk going out on a boat when the weather is bad. Cloudy is ok, but storm systems should obviously be avoided. Track the weather closely in the area that you'll be going to.
If you're throwing a Lisbon boat party, we recommend asking your Lisbon boat tour company what entertainment options they supply and what ones you'll need to organize yourself.
Contact us:
4. Book your boat tour trip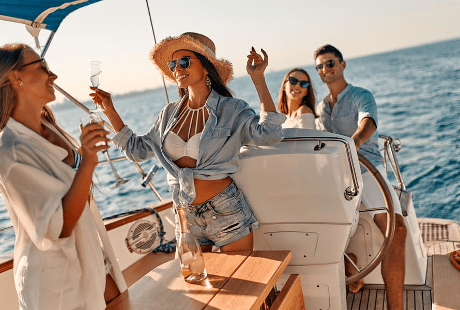 Once you've decided on all the details of your boat tour trip, it's time to book! Make sure to book well in advance to ensure availability. Especially if you're planning your boat vacation from abroad!
Contact us here:
5. Get packing!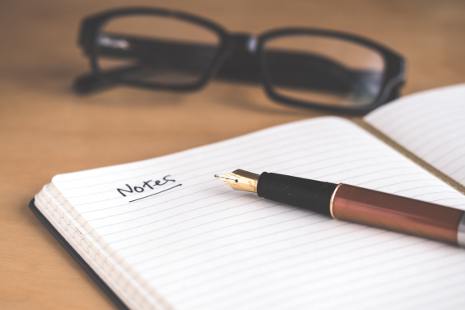 Now that you've booked your boat tour trip, it's time to get packing! Make sure to bring sunscreen, hats, snacks, towels, life jackets, and drinks for everyone. And don't forget your camera to capture all the memories you'll make on your boat trip!
6. Enjoy your boat trip!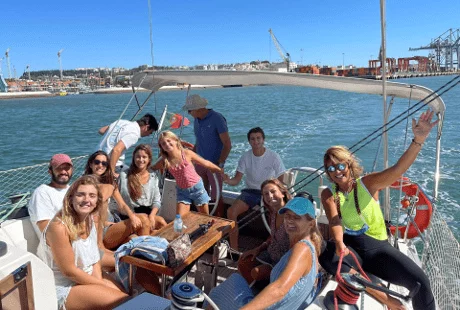 Sit back, relax, and enjoy your boat tour trip with the whole family! These are memories you'll treasure for a lifetime.
Answering a few common questions people have when planning a boat vacation:
How far in advance should I plan a family boat trip?
Give yourself at least two weeks of planning time for organizing a family boat vacation.
This is because there are more than a few things to take into consideration when planning a family boat trip. The first is the age of your children. If they are very young, you will need to consider their napping and feeding schedules.
´You'll also want to make sure there are plenty of activities onboard to keep them entertained. Another thing to think about is the length of the trip. If you're only going out for a day, you won't need to pack as much as if you're staying overnight or longer.
Lastly, you'll need to take into account the weather and water conditions. Make sure everyone in your party has proper life jackets and that the boat is in good working condition before setting off.
Is Lisbon a good place for a family boat vacation?
Yes, Lisbon is a great place for a boat vacation! The city has a beautiful harbour, and there are plenty of companies that offer charter services. You can also find moorings for your own boat if you're planning on staying in the city for a while.
Lisbon is always a very affordable family getaway destination, and the crowds of tourists are lower than other historic European cities.
Should adults wear life jackets too?
Yes, adults should wear life jackets too. Life jackets are important for all passengers aboard a boat, even if they are strong swimmers. Are boat tours expensive? No, boat tours are not expensive. You can find many affordable options, especially if you book in advance.
Consider your budget and what you're looking to see and do on the tour when choosing a company. Some offer luxury experiences while others are more low-key – both can be great depending on what you're looking for.
Do some research and you'll be sure to find a tour that's perfect for you, and your budget.
There you have it, all the info you need to plan the perfect family boat trip!
Now that you know how to plan a boat tour trip for the whole family, it's time to make some memories. Just don't forget to plan ahead, and certainly don't forget to choose a location that's exciting, family-friendly, and full of sunshine!