A romantic date on a Lisbon boat tour will give you and your partner an evening you'll never forget – here's why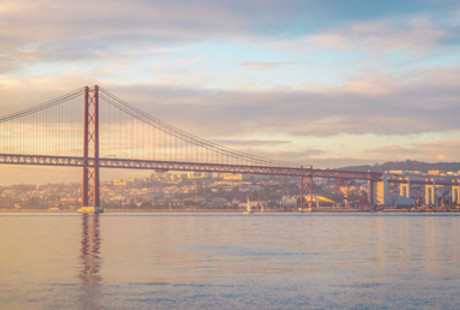 What are you doing to celebrate the month of love? If you're like so many others around the world, then you may have come up short when it comes to any original ideas for romantic dates.
Dinner at a restaurant? Too overdone. Go to the movies? There's nothing good playing. Go to a concert? Not private enough. Today, we will share our unique and unforgettable idea for the most romantic date night imaginable.
You'll just need to do a bit of planning ahead, but it will all be worth it in the end! We promise.
A romantic date on a boat in Lisbon – the best idea ever? We think so! Here's why:
Ok, so here we go. Let us paint the picture for you. It's sunset, the sky is ablaze with tons of soft pinks and purples and you have your partner snuggled up in your arms, while the both of you gently sail across Portuguese waters, with the sparkling Lisbon skyline behind you.
What an image, huh? And this unique date night idea is actually super doable! Later on, we'll explain all about how you can easily (and within budget) plan for your own romantic boat tour.
But first, let's go over why a romantic date on a boat in Lisbon is a must. At least once in your lifetime!
It's unique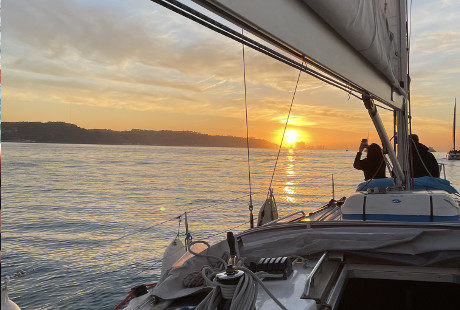 Chances are good that neither you nor your partner has ever sailed the coast of the Atlantic or the Tagus River. And that's how you know that it will be a truly unforgettable experience. New experiences with partners are crucial for staying together, as it mixes things up and brings that element of new for long relationships.
It's private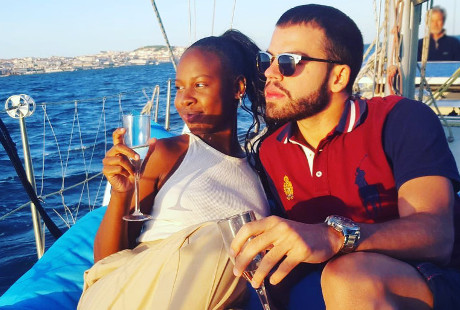 While there will be staff on board taking care of you, other than that, a private boat tour would assure that you and your partner get some much-needed date night privacy. Maybe you will talk about your future.
Possibly you'll point out the beautiful sites you sail past, or maybe you'll just enjoy the sound of the waves. Either way, every minute of your alone time will be enjoyed.
It's catered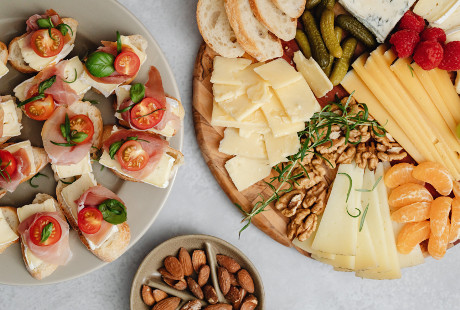 The staff onboard Lisbon boat tours (the best ones anyway) are trained in making sure your experience onboard is nothing but pleasurable.
Delicious food, fresh drinks, and just the right mood music will elevate your date night to levels you may have thought were unreachable.
It's special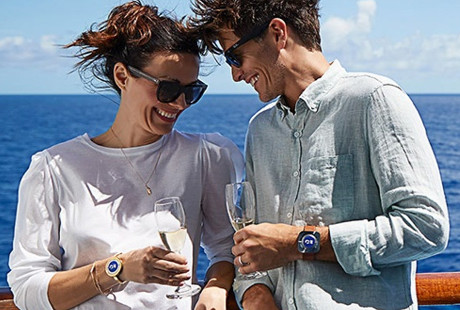 Yes, roses, chocolates, or gifts are all great, but what really makes a date night during the month of love special is the thought. And this unique date night idea will show much more thought and effort than an ordinary dinner together.
Planning a romantic Lisbon boat tour is easy, but it will take a bit of planning ahead. It's best to start planning a few weeks before if you're not already in Lisbon. But if you find yourself already there, an impromptu boat tour is totally possible.
Here's how you can get started planning for your next special night with your even more special partner.
How you can plan for your romantic boat tour ?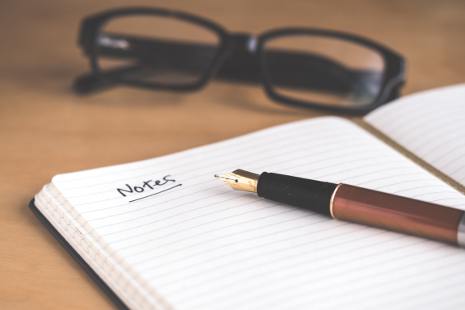 Lisbon is a wildly popular option for traveling these days, but somehow, it still seems to have remained tourist-trap free. This lack of huge crowds is one of the many great aspects of Portugal. That, and the country is a very affordable destination.
Choose the best Lisbon boat tour agency
Planning for a boat tour is easy. Thanks to our convenient modern times, everything can be done online or by phone. In Lisbon, there are some amazing boat touring companies that tourists and locals both loves.
Consider location
If you are planning a trip to Lisbon and you're thinking ahead of romantic date ideas, you'll want to be sure that your hotel or BNB is within a reasonable distance of the boat tour company that you choose.
It's worth noting that some Lisbon boat tour companies offer rides to and from their docking locations.
Consider the weather
In February, Lisbon is typically cooler, in the range of 50 F (10 C). So be sure to dress warm! During the day, temps can get a bit higher, but it will still be too cold to do any bikini sunbathing.
Bring a jacket just in case, but also, never underestimate the power of cuddling. A warm coat is nice, but being wrapped in the arms of your partner while sailing on a boat in Portugal? Priceless.