Rent a catamaran in Lisbon
Catamarans are the perfect option for group events where you need more space to walk around the boat. For this reason, this boat type is suited for aniversaries, hen parties, stag parties, corporate events and boat tours were you pretend to have more space.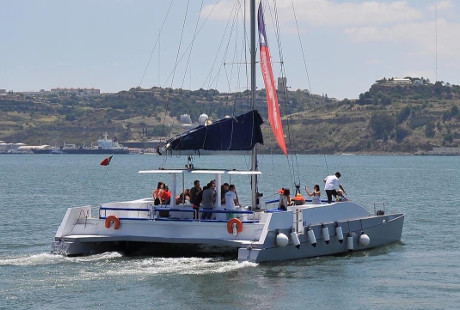 In this list we are going to tell you about the best Catamaran Rent in Lisbon.
Rent Catamaran for Boat Tours
Boat Tours are an amazing way to explore different sights over the city of Lisbon.
The boat tour will cover the most emblematic symbols of Lisbon.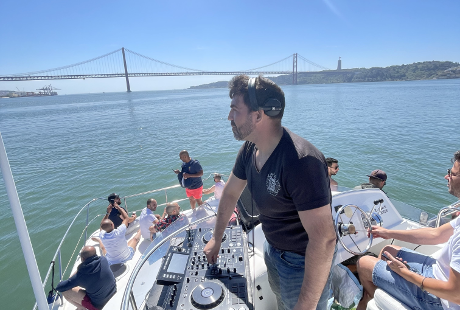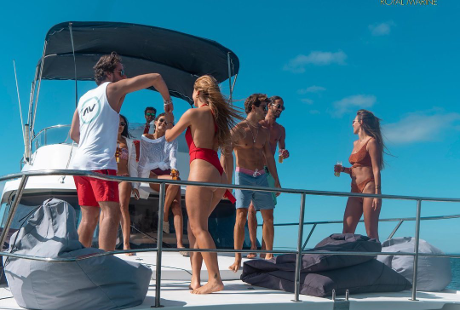 Boat Party in Lisbon is a great option to celebrate a special date with your friends and family.
Easily book online the best boat for your group.
Rent Catamaran for Big Groups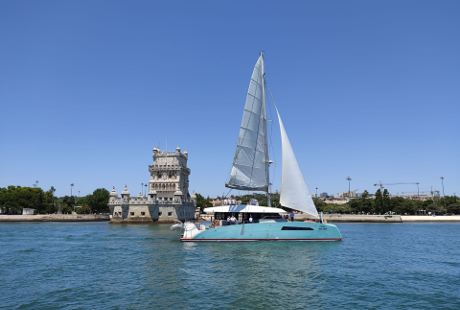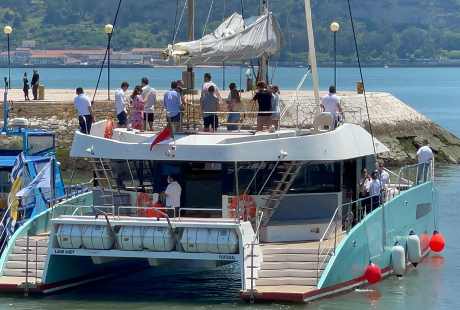 Here you can easily book boats for big events.
Anniversaries, Stag/Hen Parties, Corporate events.
The boats have bluetooth sound systems on board. Its also possible to hire a DJ for playing your favourite playlists.
Decoration services can be arranged as well as transfer services.
Along the years we had the pleasure to organize events for big companies like GALP PORTUGAL, GOOGLE and other private companies from Portugal.
Rent a catamaran in Lisbon
Renting a Catamaran in Lisbon, it's easy as booking online here with us.
Where the boat departs from ?
The boats depart from Lisbon. The accurate gps meeting point will be shared with you after booking.
Can I bring my own drinks and catering ?
For some boats it's possible to bring own drinks and catering. Please contact us before booking if you pretend to do this.
For questions or special requests contact us.
– start reading –
Latest blog posts