Sightseeing Lisbon on A Boat Tour – LisbonYacht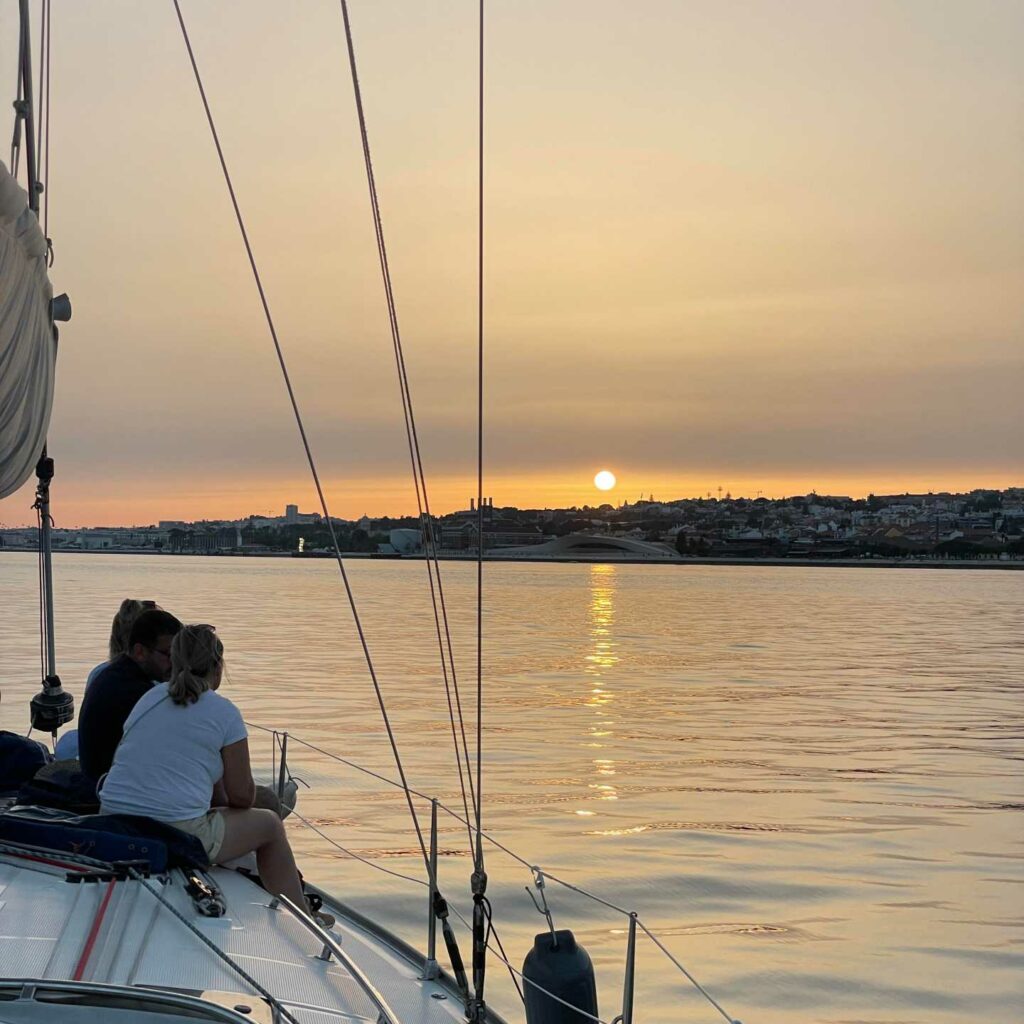 You probably have a list of museums and spots from a travel guide for your next vacation, but you should try something new and more adventurous alongside your initial plans.
Sightseeing is one of the amazing ways to discover or explore a city—an ideal way of discovering what a city has to offer and unwinding.
Boat tours are a spectacular way to experience a city differently. Not every city has marine life you want to explore, which is why Lisbon city is top of the list.
WHY YOU SHOULD GO SIGHTSEEING IN LISBON CITY
There is no better place to enjoy marine wildlife than in Portugal and, to narrow it down, Lisbon city. The Lisbon water is blessed with unique marine wildlife, and the best way to enjoy your sightseeing is by going on a boat tour.
To rent a boat in Lisbon is not difficult, and the up close and personal effect only occurs when you are in a boat in the middle of the ocean. There is so much to marvel at, and Lisbon city has it all.
1. MARINE WILDLIFE IN LISBON
Marine life is the life found in the saltwater of the sea. From the wild sea plants down to the aquatic life that inhabits the water. The ocean has so much to offer besides peace and tranquility.
Marine life is a gift of Nature to us, and Mother Nature made sure to pay extra attention by making sure it leaves us all in awe, and to call Lisbon one of her favourites would not be a mistake.
The coastal and ocean fronts of Lisbon make it a tourist mecca. With its unique and diverse wildlife, one can never run out of things to look at in Lisbon. There is always something to marvel at.
From a geographical point of view, it provides a diverse habitat and ecosystem to accommodate both the regular aquatic life and unique wildlife. Marine Biodiversity is a hallmark of the city's waters, as you can find life within the ocean in Lisbon. Dolphin is one of the most common aquatic life in Lisbon.
Besides the common species that frequent its waters, other species such as striped dolphins, blue sharks, sunfish, whales, and seabirds are all sights to behold in Lisbon's waters.
Taking a trip for the sole purpose of enjoying everything the Lisbon water offers is a great way to enjoy sightseeing, and it is highly recommended.
2. HOW TO ENJOY LISBON MARINE WILDLIFE
Sightseeing can be viewed as an avenue to connect to nature, but that does not make it any less enjoyable. You can enjoy sightseeing in the following ways:
Plan a vacation
For emphasis's sake, planning a vacation is essential, and after choosing a fascinating city like Lisbon, having a list of things to do would be a great start.
Rent/Charter A Boat
There is no better way to experience all the marine awesomeness than choosing to do so on a boat tour. Touring on a boat comes with the up-close and personal effect, and there is no better way to enjoy the effect than to charter or rent a boat to tour the Lisbon waters.
The Lisbon boat tour is quite popular, and you need not worry about being able to rent a boat or charter one to do exciting things like watching a dolphin.
The boat would also look super cool when you decide to take in those banging summer pictures. You get a perfect sea view and a boat that gives the perfect aesthetic effect.
You would look just like a model that jumped out of the vogue magazine. Whoever said sightseeing and being cool was impossible.
3. Contact a service provider
Catching a glimpse of marine wildlife is easy and fun when you don't have to do all the planning on your own. There are service providers who can cater to all of your needs.
These agencies provide services such as a boat for rent or a charter to take you on tour across the sea.
It has already been established that marine wildlife is best enjoyed on a boat, and to do so, you would need an agency that specializes in it.
You need not burden yourself with things like how I get a boat. Lisbon Yacht would handle that on your behalf; all you must do is enjoy the marine and bask in the glory of its wildlife.
Book here