Sleep on a boat in Lisbon ! If you are looking for a different experience, this is the right choice! You will find all the options as on small apartment. Living room, kitchen, rooms and wc. A nice feature, there is surrounding sound system and you can conect your smartphone!
Why sleeping on a boat can be a great idea ?
Maybe you want to surprise someone…and this can be totally unique experience. Boats hosts that allow sleeping on board option are used to prepare the space with all you need, with high cleaning standarts so you feel great.
Will the boat go out of the marina?
If you book the night, it does not include a boat tour. But it can be hired as well, the most common is doing the sunset boat tour and after the dinner is served and the crew leaves the boat.
What boat types can we choose ?
Sailing boats, Catamarans and Yachts are some of the options that we have for sleeping on board.
How can we choose the catering options?
Each boat has it's catering list that we share with you. Another great option is using an app to order your favourite dishes, like Glovo or UberEats. You order it for the gate of the marina.
Transfer services can be hired ?
Yes, we do have partners for this service.
Where are the boats located ?
Boats are located in Lisbon, Oeiras and Cascais.
Bookings have to be done until 48 hours before.
A better travel experience
What we do
Within an ocean of boating options available, we bring you the best options for sleeping on a boat in Lisbon.
The Boats
Clean and Safe Service
Catering options
Bare boat or with crew
100% refundable
Need to cancel or rebook ? All bookings can be changed or cancelled and refunded.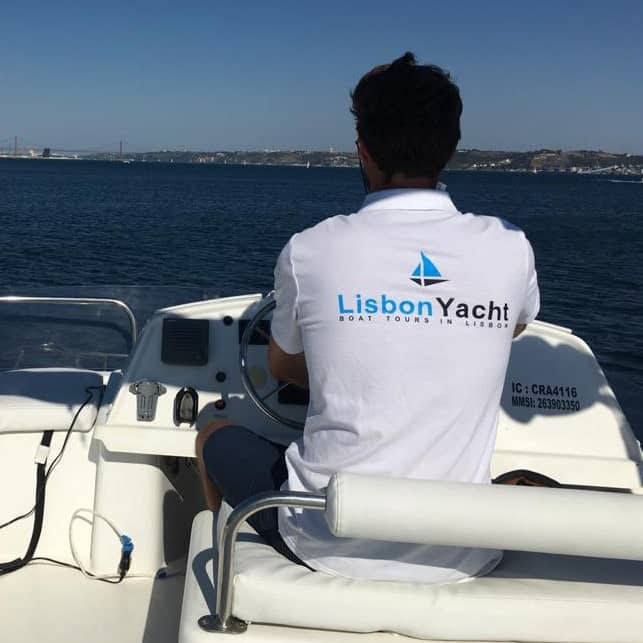 Frequently Asked Questions
Yes. Bookings can be canceled any time. About the refund, you will receive 100% if you send an email to LisbonYacht at least 30 days before the event date. If it's less than 30 days, you will be able to rebook the event but cannot receive refund.
Clean and Safe – What's it about ?
All of our operators comply with Clean and Safe procedures, which are regulated by Public Health Department from Portugal.
Can I pay with credit card on board ?
Most of the operators have credit card machines on board.
Bare boat charter or with crew ?
We have options for both, please tell us what you would like to charter.
What should I wear and bring ?
All detailed informations will be given to you when booking.
Yes, with prepayment and if there are no other events after.
Each operator has their own policies. When booking the boat we will be clear about all this details.
Sailing Boats, Sailing/Motor Catamarans, and Motor Yachts.
Base Location
.mapouter{position:relative;text-align:right;height:500px;width:1000px;}
.gmap_canvas {overflow:hidden;background:none!important;height:500px;width:1000px;}
LisbonYacht Boat accommodation in Lisbon