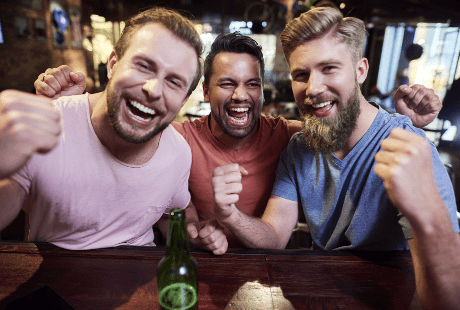 Plan the perfect Stag Boat Party with your friends and make it an unforgettable experience. Lisbon has plenty of options if you're looking for a wild night out or a chilled-out event. With so many activities and extras to consider, planning your stag boat party is sure to be an exciting adventure! Here's how to make the most of the party and ensure everyone has a great time.
Book Your Trip Early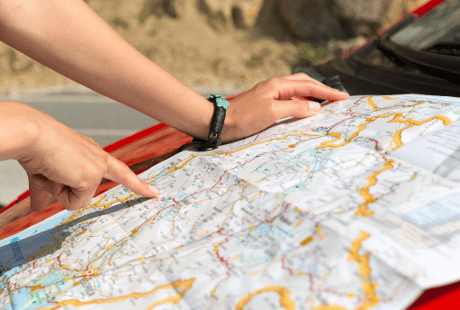 It may seem common sense, but booking your trip early can make all the difference. Make sure you have plenty of time to plan and prepare everything you need for the trip. This includes booking transportation, accommodations, and food so that everything runs smoothly on the day of the party. You should book any activities you want to do during the trip ahead, so everyone can enjoy them without worry or stress.
Choose a Theme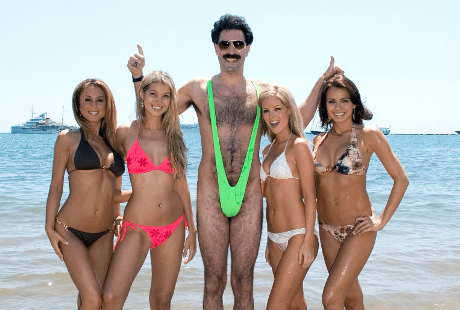 Why not develop a theme to make the stag boat party unique? This could be anything from retro 80s vibes to a 007 James Bond theme. You can dress up as your favorite character or wear something outrageous—it's entirely up to you. Anything that helps to create the right atmosphere for your party is welcome.
Select Your Music Wisely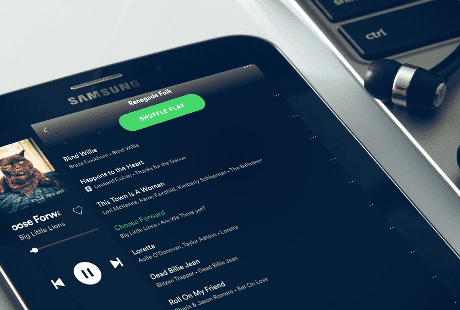 When planning any event, music is essential; this is especially true for stag parties on boats! Choose music that will keep people dancing, singing, and having a good time all night. To keep everyone happy, choose songs everyone knows (or can easily learn) and some classic hits from different decades. If you want to kick things up a notch, hire professional DJs for the night.
Drinks & Food: Time to Get Creative
There are countless options available for drinks and snacks for your Stag Party on a boat in Lisbon. From classic beers and wines to special cocktails created just for your big night – mix things up and give guests lots of delicious choices! For food, consider what would look great when presented on board – avoid things that are too messy or difficult to eat while standing around in close quarters; finger food always works best! Add some traditional Portuguese delicacies to the mix if you want something special.
Safety FIRST, Party Hard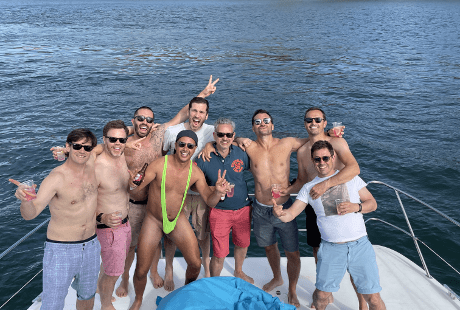 Last but not least, don't forget about safety when planning your stag boat party in Lisbon; make sure everyone knows basic safety protocols, such as life jackets while onboard and avoiding alcohol consumption if anyone plans on going into the water! Most importantly, remember that this is an enjoyable experience; have fun and create memories that will last a lifetime on a Lisbon boat tour!
We Are Here to Help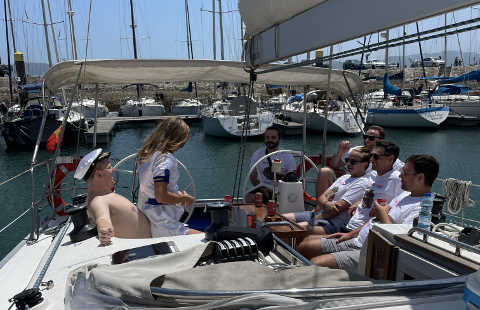 If organizing everything sounds too complicated or overwhelming, don't hesitate to reach out for help from professionals who specialize in organizing unforgettable bachelor parties – they will take care of every detail, ensuring all goes according to plan so that all you need to do is sit back relax and enjoy yourself. In contrast, they take care of everything else! Give us a call!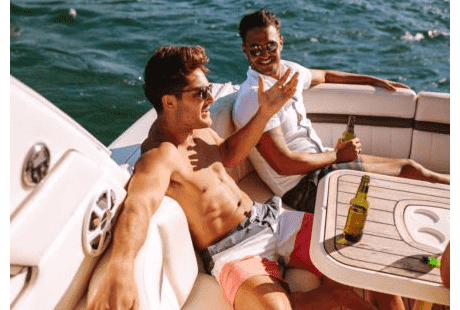 A Stag Boat Party in Lisbon could be one of the most memorable experiences of your life! Whether finding just the right spot for partying or ensuring everyone stays safe during their travels, taking care of details beforehand will make this event unforgettable for years down the road!
So, take our advice and prepare for an epic adventure with friends aboard a luxurious yacht off into one of Portugal's most stunning coastlines – Bon Voyage! With these tips in mind, you can ensure that everything runs smoothly from start to finish so that nothing spoils your last night before getting married!
Book here