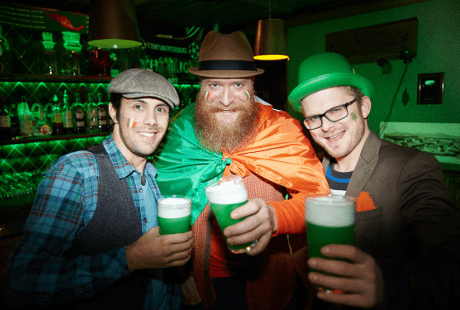 Planning a bachelor party can be stressful. But don't worry, we've got you covered with this amazing idea for an unforgettable bachelor party: a boat party in Lisbon!
This dreamy destination has everything you need for the perfect bachelor trip, from beautiful views to delicious food and plenty of fun activities.
Let us take you through why this is the perfect way to celebrate your last days as a single man!
An Alternative View of Lisbon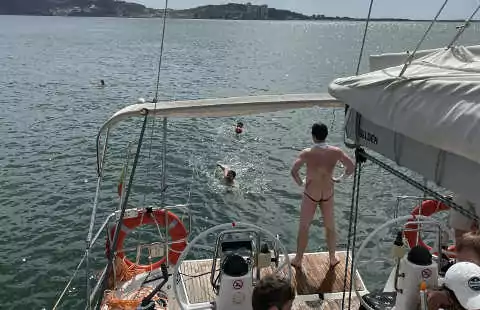 One of the best things about Lisbon is its stunning views. From the sparkling waters of the Tagus River to the architecture that lines its banks, there's something special about watching the city drift by from the deck of your very own boat!
Plus, it's a great spot for that perfect photoshoot with your best buddies before saying goodbye to single life.
Sparkling Wine & Delicious Petiscos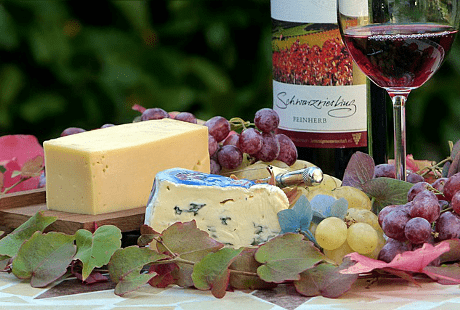 Nothing says an unforgettable bachelor party like good food and drinks. On board, you and your friends will enjoy an array of delicious tapas while sipping on refreshing cocktails from our skilled bartenders.
A Unique Experience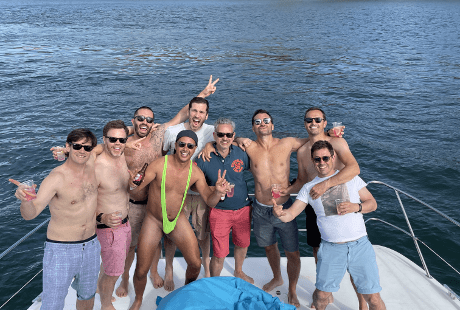 Last but not least, its uniqueness makes this experience so special. Whether it's helping organize games or providing recommendations for sightseeing spots in Lisbon, we've got it all covered! Our experienced crew will take care of everything for you so you can relax and focus on creating memorable memories.
Plus, Lisbon's lights create a magical setting for any celebration or occasion, regardless of the time of day or night.  If you're looking for an extraordinary way to celebrate one last hurrah before tying the knot, look no further than our Bachelor Boat Party in Lisbon!
Enjoy beautiful views while savoring delicious food & drinks while being taken care of by our experienced crew – what more could one ask for? What are you waiting for? Book your unforgettable Bachelor Party today!
How to Plan Bachelor Boat Party Step by Step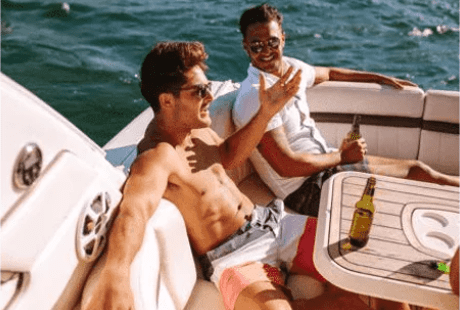 Planning an epic bachelor boat party in Lisbon doesn't have to be difficult! All it takes is careful planning and attention to detail – from choosing the perfect boat tours in Lisbon to creating a just-right menu –to ensure that your big day goes off without a hitch. With these tips in hand, we know you'll be able to throw an amazing celebration with all your friends as soon as possible! Have fun planning!
Step 1 – Pick your boat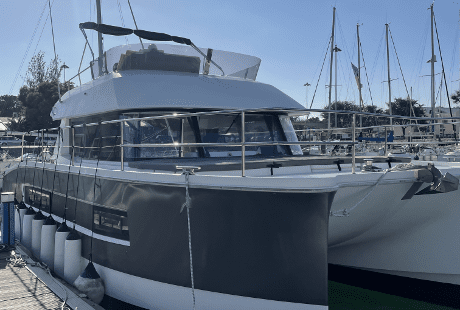 First things first – you need to find the perfect boat. Fortunately, there's no shortage of options. We have boats of various sizes and amenities that fit your budget and style. When choosing a boat, ensure it has enough room for all your guests. If you plan on having music or dancing onboard, let us know in advance, so we can set it up for you.
Step 2 – Plan Your Menu & Drinks
No bachelor boat party is complete without food and drinks! We can help you create a delicious menu that will please everyone. Don't forget to inform us of any dietary restrictions, so we can ensure those are properly addressed. Regarding drinks, just let us know your taste, and we will take care of everything for you. If you want to take things up a notch, hire a bartender who can mix up delicious cocktails throughout the night.
Step 3 – Consider Hiring a Professional Photographer/Videographer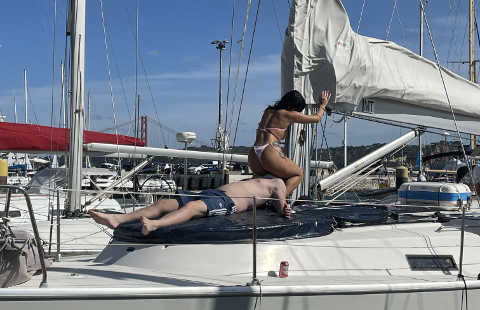 Make the day even more memorable by hiring a professional videographer/photographer who will document the event from start to finish. This way, you can focus on creating memories with your friends.
Step 4 – Book Your Boat Bachelor's Party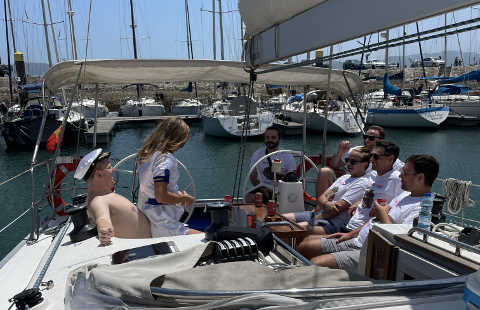 With only one click on this WhatsApp button, you may speak with a staff member about the specifics of your event and receive a basic quote for the occasion – It's that simple!  You and your friends are now ready to throw that unforgettable party! All Aboard!
Book here
In short, you can now start planning your hen weekend with the best tips in mind, so you can have an unforgettable time and enjoy a great day of plans and activities before partying the night away in Lisbon.
It is especially relevant that you can enjoy the capital of Portugal while you celebrate your hen weekend. So, start planning for these exciting days and prepare to fall in love with this city.