What to Do on Your Vacations in Portugal – Boat Tours in Lisbon
Want the perfect combination of sun, sand, history, and beautiful scenic views? Consider booking boat tours in Lisbon on the Tagus River.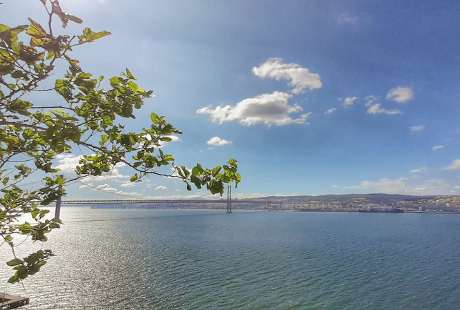 In this list we are going to tell you about the three best boat trips in Lisbon, leave some tips on the best boats, options that you should choose depending on the type of event.
Planning a trip to Portugal? Then you're already off to a great start!
Portugal is a country that has a bit of everything. Mountains, beaches, cities and winding rivers. When there is so much to see and such little time, it can be difficult to decide what to do on your vacation.
But rest assured that we have a great suggestion for those looking to spend a day exploring Portugal in a truly special way, one that will be fun for people of all ages – boat tours in Lisbon!
You can't really say that you've explored Portugal without having ever wandered through the city streets of Lisbon. But more importantly, you can't claim you seen Portugal without also wandering about the waters of Lisbon.
Today, we're sharing our top 3 reasons why we think everyone should add this unique boating activity to their Portugal vacation to-do list.
3 reasons you should book boat tours in Lisbon for your next trip
Taking a tour of Lisbon on foot surely won't disappoint. But touring Lisbon by boat, now that adds a whole new level of good fun that everyone can enjoy.
Not only will you spare yourself from a lot of walking (sore feet are never fun!), but you'll also cover more ground, allowing for double the sightseeing all the while, remaining relaxed and comfortable.
But the fun doesn't stop there.
1 – Discover the Tagus River and learn about its rich history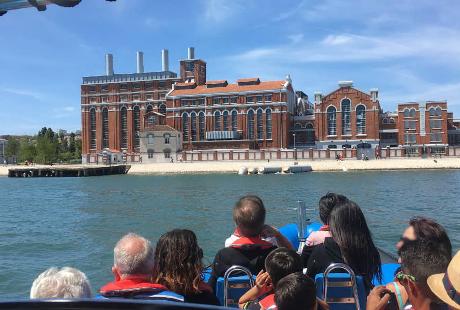 The Tagus River is a must-see for history lovers. And the best way to experience its magic in person is to explore it by boat.
Portugal's "golden age" or "age of discovery" came into being, largely thanks to its Tagus River, which flows into an estuary at the edge of the vast Atlantic Ocean.
The river follows into the powerful and rough Atlantic Ocean, but throughout history, an estuary at the mouth of the river has protected the city from the threats of the ocean, making the river and Lisbon, the perfect city for bustling trade ports.
But the Tagus River and its estuary provided more than just optimal trade routes and ports. Forts were built along the banks as well, since the river provided great tactical advantages and protection from invaders.
One such popular fort is Lisbon's famous Belém Tower, which was built in 1521, is now a UNESCO World Heritage Site.
When seeing the tower by river, you can see the same views that sailors and explores once saw while heading out to the ocean and far-off places.
2 – See beautiful Lisbon from the best viewpoint possible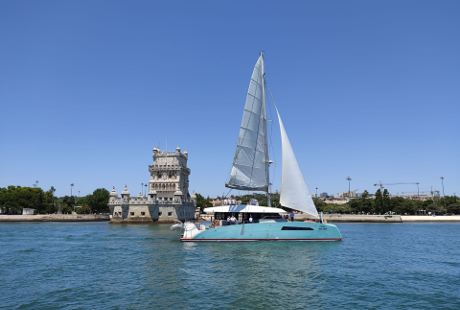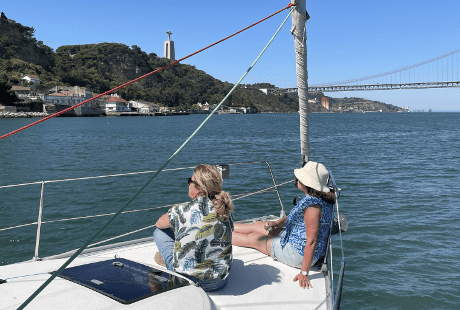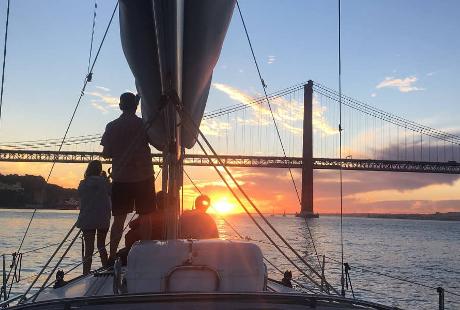 Not only can you see the awe-inspiring Belém tower by boat, but Tagus River tours will also provide you will the best views of Lisbon itself.
Boat tours in Lisbon will take you to see its most famous bridge, Ponte de 25 Abril, which is the longest suspension bridge in all of Europe.
The massive architectural achievement has a very similar look to San Francisco's Golden Gate bridge. Booking a river tour around sunset will provide you with ample photo opportunities, as Lisbon's historic skyline will be twinkling with lights.
3 – Celebrate the seafaring lifestyle at the heart of Lisbon culture
If immersing yourself in Portugal's culture is of any importance to you, then you'll surely want to dive into Lisbon's seafaring lifestyle.
Going as far back as Lisbon has existed, water and boats have played an important role in not only the city, but its people as well.
Lisbon is thought to have been founded in 1200 BCE, as a port city used primarily by the ancient Phoenicians. And from then until now, a rich history full of explorers, crusaders, and invaders has transpired.
All of which relied almost entirely on boats and ships. If you want to experience the Lisbon lifestyle as it has existed for thousands of years now, then you too much, hop aboard a boat and get sailing!
Final thoughts
Planning boat tours in Lisbon can be an unforgettable part of your next Portuguese vacation.
The sights to see paired with the unique experience of being on the water make for a light-hearted and culturally rich experience.
Most boat tour companies offer catering and an array of water activities like dolphin viewing or even private parties. You won't want to miss out on this once in a lifetime Portuguese adventure.
– start reading –
Latest blog posts