Lisbon: Discovering Portugal's Capital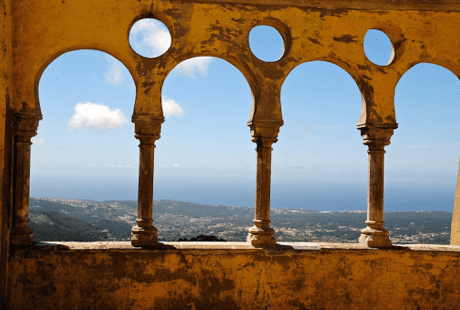 In a city rich in culture and history, you're sure to be amazed by the secrets Lisbon can reveal to you if only you know where to look!
Whether exploring the magnificent Torre de Belém or searching for
boat parties in Lisbon
, you're guaranteed a memorable time.
Party boat tours
in Lisbon are the perfect activity for a group of friends, a birthday party, or even a corporate event. There are many companies offering party boat tours, so it's important to do your research to find the best one for your group.
What to love about Lisbon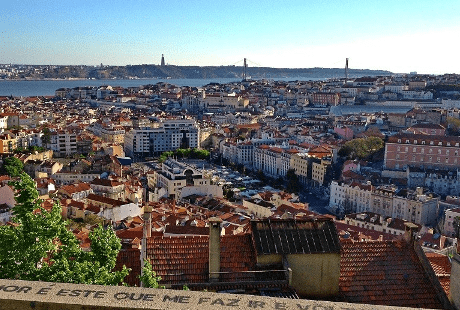 Portugal's capital city, Lisbon, is a place of great history, culture, and natural beauty. The city has a rich past, dating back to the Roman Empire when it was known as Olisipo. Lisbon was also an important centre during the Age of Discoveries, serving as a departure point for many famous explorers. Lisbon is a modern metropolis with lively art and music scene. It is also one of the sunniest cities in Europe, making it a popular destination for travelers from all over the world.
There are many things to love about Lisbon, but here are just a few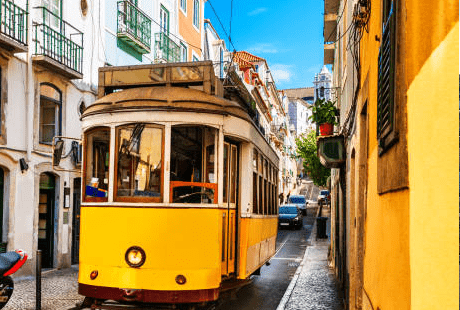 1. The food
Portuguese cuisine
is known for its fresh seafood and flavorful dishes. Be sure to try some of the local specialties like bacalhau (codfish), caldo verde (green soup), and francesinha (a sandwich made with meat, cheese, and eggs).
2. The architecture
From the ornate buildings of the Baixa district to the hilltop castles of Sintra, Lisbon is full of beautiful architecture. The city is also home to some unique buildings like the Jeronimos Monastery and the Santa Justa.
3. Boat parties
​​Lisbon is a great city for boat tours, offering various options for those exploring the city from the water. Scheduling a
private boat party
or hiring a
private boat tour
are popular activities in Lisbon that combine sightseeing with a lively onboard atmosphere. The
LisbonYacht
team can help you schedule such activities. These tours typically last around three hours and offer a great way to see the city's sights while enjoying music and dancing.  These tours typically last around two hours and include stops at various points of interest. Whether you're looking for a party or a more low-key experience, a boat party in Lisbon is a great way to see Lisbon from a different perspective.
Best Time to Visit
Lisbon is a beautiful city that can be enjoyed at any time of year. However, the best time to visit is from April to May or September to October. During these months, the weather is mild, and there are fewer tourists.  If you're planning on enjoying a boat party in Lisbon, then the summer months might be a better option for you.
History before your eyes
Lisbon is home to several world-renowned museums and monuments, making it the perfect place to learn about Portugal's rich history and culture. For those interested in architecture, Lisbon is a veritable treasure trove with a wealth of historic buildings and monuments to explore. Highlights include the Jerónimos Monastery, a UNESCO World Heritage Site that is one of the most iconic buildings in Portugal; the Torre de Belém, another UNESCO site that is one of Lisbon's most recognizable landmarks; and the São Jorge Castle, which offers sweeping views of the city. Whether you're interested in art, history, or architecture, Lisbon will surely have a museum or monument that will pique your interest. So make sure to add a visit to one (or more!) of these amazing.
Alternative Things To Do in Lisbon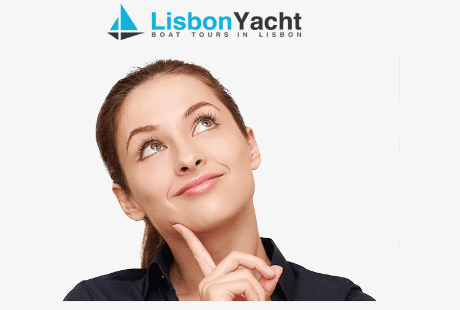 Lisbon is a city full of history and culture, but it can also be a great place to relax and enjoy the good life. If you're looking for some alternative things to do during your stay in Lisbon, here are a few suggestions:
1. Take a walking tour of Lisbon's historic center
This is a great way to get to the city and see some of the most important landmarks. Walking tours are available from many companies, or you can just follow one of the many self-guided tours available online.
2. Visit the Lisbon Zoo
The Lisbon Zoo is one of the oldest zoos in Europe and is home to over 2,000 animals. It's a great place to spend an afternoon if you're traveling with kids or just want to see some exotic animals up close.
3. Take a day trip to Sintra
Sintra is a small town located just outside Lisbon, full of picturesque castles and palaces. It's an easy day trip from Lisbon by train and well worth the effort if you have the time.
4. Visit one of Lisbon's many museums
Lisbon has museums devoted to everything from art and history to nature and science. There's something for everyone!