The best ideas for your Bachelorette Party in Lisbon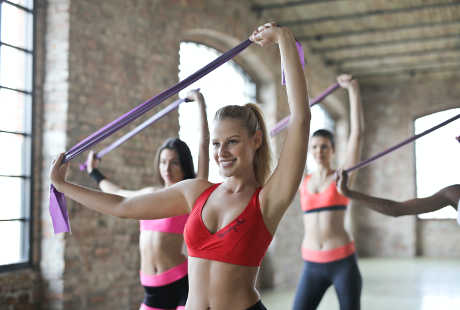 You're considering hosting a bachelorette party now that you've been invited to be a maid of honor. Planning your friend's fantastic bachelorette party is your most crucial responsibility.
A bachelorette party can seem overwhelming to those who have never planned or even attended one.
But we are here to give you some well-needed tips. Since you will be planning the event in Lisbon, we've put up the best ideas for your Bachelorette Party in Lisbon.
Bachelorette Boat Party in Lisbon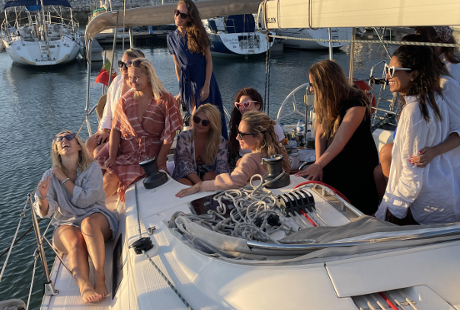 This may be one of the best bachelor party activities for those of us who have the chance to do so. Going on a private sailing tour with the best views over Lisbon will be incredible.
Get away for the day by renting a sailing boat and going on a Lisbon boat tour. Along with a captain, catering, and music of your choice, in an all-included package. You will have a blast sailing across the river while taking in the beautiful scenery, whether you go with a small or large group of your friends.
Booking a bachelorette boat party in Lisbon in between your weekend will be a terrific way to spend the afternoon and allow you to go out to dinner after. Bond with your girls with full ease and enjoy the impressive spots of the Tagus River.
Spa Day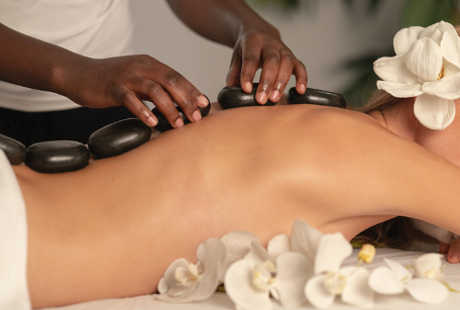 What about a day at the spa for those who are already exhausted from the wedding planning? It can be a good idea to spend a day full of relaxation with your friends, just enjoying and getting pampered.
It's a great way to feel refreshed and prepare the bride for one of the most important days of her life, where she will have her hands full throughout her wedding day.
Planning a wedding and mingling with guests while performing all the activities of a wedding can be stressful, so this will be a great treat to help the bride to be to unwind a bit.
Workshop with the girls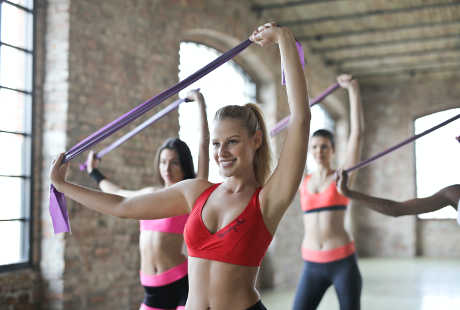 What about a workshop as a different idea for a bachelorette party?
It might be a cooking workshop with a chef or a ceramics or painting workshop that the artistic part of you and your friends always yearned to experience.
Whichever you choose, we know you will have the best time with your friends and the bride while you spend some time doing something together and getting memories of an experience to remember.
Walk through Lisbon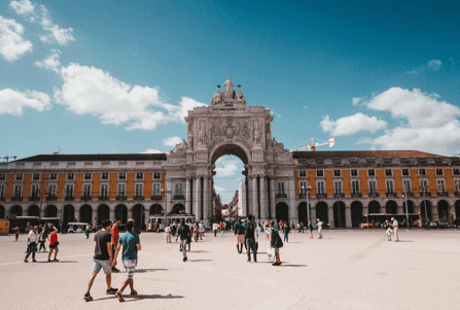 To get into the nuptial mode when already outside the house, you can take a stroll across the beautiful city of Lisbon with your best friends while keeping their eyes on the veil and making the bride wear something that she enjoys but is also flashy, of course.
What about a tram trip?
Step inside and watch the different spots of the city while you enjoy talking to your friends and planning where you should go next. If you haven't decided on a restaurant to have lunch in, this can be a great opportunity to do so.
Escape room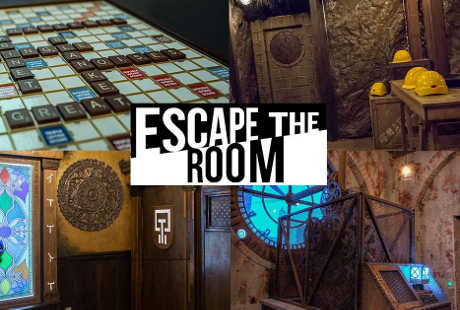 This is an inventive and enjoyable way to have a fun time with the girls. To solve a puzzle and escape, the group must follow several directions, either with or without assistance.
They can plan a customized session and ensure a special game for the bride-to-be.
These types of activities are very fun to do with a group of friends, and you will definitely have to work as a team and will end up laughing along the way until you can escape.
Shopping spree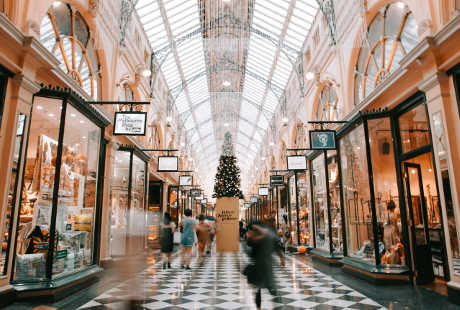 Are you one of those groups who enjoy spending an afternoon going from store to store, trying everything out, and ending up in a cafe in the city to discuss the best looks?
Why not reserve a budget a little above normal to have a shopping spree with your girls? It's a great idea for a wonderful day, and you might be getting some cute clothes to wear to your next outing as a group.
The primary characteristic of a bachelorette party is to give the bride a great day with her friends. The weather should be nice and full of laughter.
The focal point of the gathering is to take a break from wedding planning, spend time with the bride, and make memories. With these ideas, you can now plan the perfect bachelorette party in Lisbon.